LinkedIn asked people what they are looking for in a new job. Check out the top three results:
63% want work-life balance

60% want compensation and benefits

40% want a good work culture
The "Best Companies to Work" are now embracing the employee's whole self, not just the "office" employee.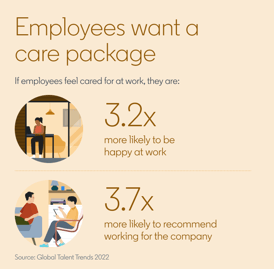 Millennial and Gen Z workers are demanding their bosses focus on their mental health. Overall, workers want to feel like their manager cares about them: LinkedIn data shows when employees feel cared about at work, they're 3.2x more likely to be happy in their job and 3.7x more likely to recommend their company as a "best place to work."
The last decade has been marked by an employer "utilitarian perspective" of employee wellness, with its incentives for employees to engage in various wellness initiatives in order to lower insurance premiums. Instead, our present times have seen an increase in adoption of a more holistic and strategic approach to wellbeing.
In fact, employees have come to expect more than health insurance and yoga classes.
This increased focus on physical and emotional well-being has led to major changes in company culture. Beyond their traditional EAPs, organizations such as Mattel, Kaiser Permanente, The Finish Line, DriveTime, among many others have engaged with LifeGuides to provide a holistic, authentic peer-to-peer support for their employees to navigate through life, whether it is to deal with a specific life challenge or focus on building a healthier and happier life.
Not so long ago, the workplace celebrated workaholics - those who worked around the clock, did not take any time off, missed kids' games or parties, burned themselves out, and as a result, pressured and burned out the people around them too. Those who did manage their time, took PTO, were seen as slackers.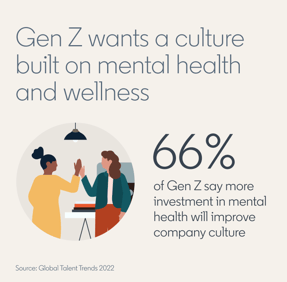 Now, caring leaders understand that taking care of their own well-being and their employees' well-being is critical to the company's success, and they're celebrating those who do take care of themselves. LifeGuides is partnering with them in this celebration and to educate and train their managers to be better caring leaders, to check in with team members regularly, to identify warning signs of burnout, disengagement and provide them with a personalized, human-to-human solution to help them be a better version of themselves.
Let's flip the switch together to change this outdated mindset.
Bonus Video Content: Meet Carrie, one of our top Guides.
By Stephan Vincent, Sr. Director of Workplace Experience, LifeGuides
Building amazing company cultures centered around purpose, people-first mindset, human experience, and ❤️ for one another to optimize team performance
Let's Connect on LinkedIn!